Custom-crafted loupes for your unique needs
ExamVision loupes are made by hand with quality components customized to meet your needs. Facial features, prescription, eyesight and ergonomic issues are implemented in the final design and production. All this to give you an outstanding and long-lasting loupe experience.
All of our products are the result of a perfect synergy between technology and handcraft. At ExamVision we provide loupes for dentists, surgeons, students, hygienists, veterinarians, jewelers and other professionals who can benefit from the superior depth of field, field of view and magnification that our loupes have to offer.
Loupe range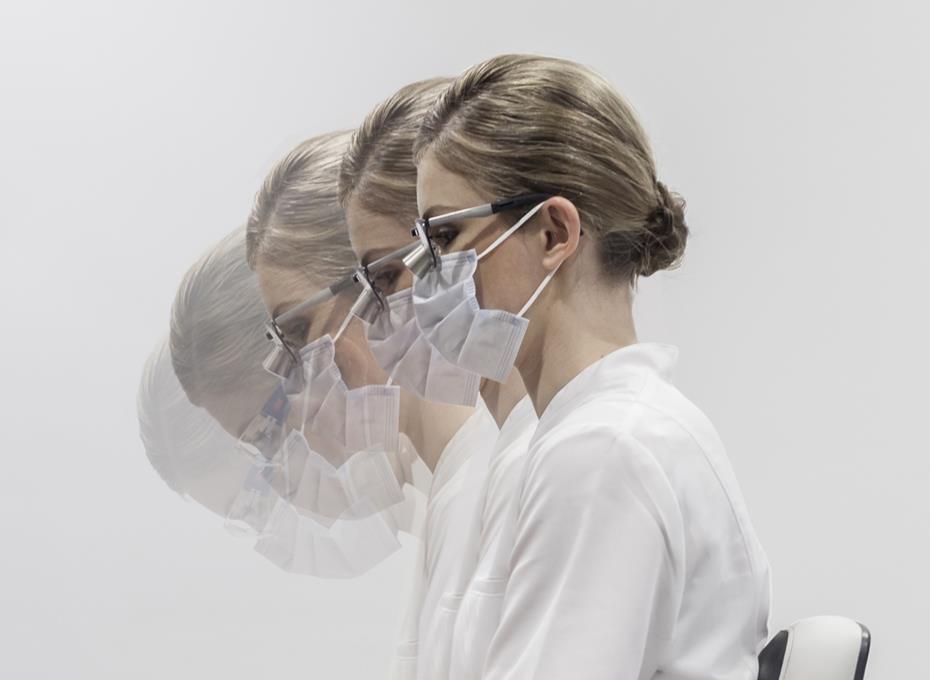 Ergonomics
Loupes help improve your work position significantly. Longer working distances place greater demand on your vision. Loupes offer the solution.
Good ergonomics are a crucial prerequisite for a long, enjoyable and healthy working life.
ExamVision Lights
To get the most out of your loupes, supplement your clinic lighting with bright, white shadow-free light, illuminating your field of view and the precise spot you want.
Illumination exactly where you want it
ExamVision specializes in optical solutions and we offer a wide range of dental and surgical headlights to supplement your magnifying loupe. A loupe light will add precision and improved vision to your daily work routine.
When looking for LED lights to use in dentistry or medical applications you should consider more than just aiming for maximum light intensity. Having the right light at the right spot is vital both in terms of good vision and protecting your eyes from glare and harmful light. Loupes and light are interdependent and choosing the right headlight solution is almost as vital as choosing the optimum eye loupe solution.
In all ExamVision loupe lights, we use "neutral white" (≤5.000 to ≤6,500 Kelvin) LEDs for the most natural lighting possible. When considering LEDs with higher Kelvin (more blue light) than the ExamVision Focus™ and Essential range, remember that this means consequently higher lux (or foot candles), but it also means more unnatural light, eye strain – and risk of retinal damage.